As usual LDSC held its annual Doubles Tournament on the last Saturday of November.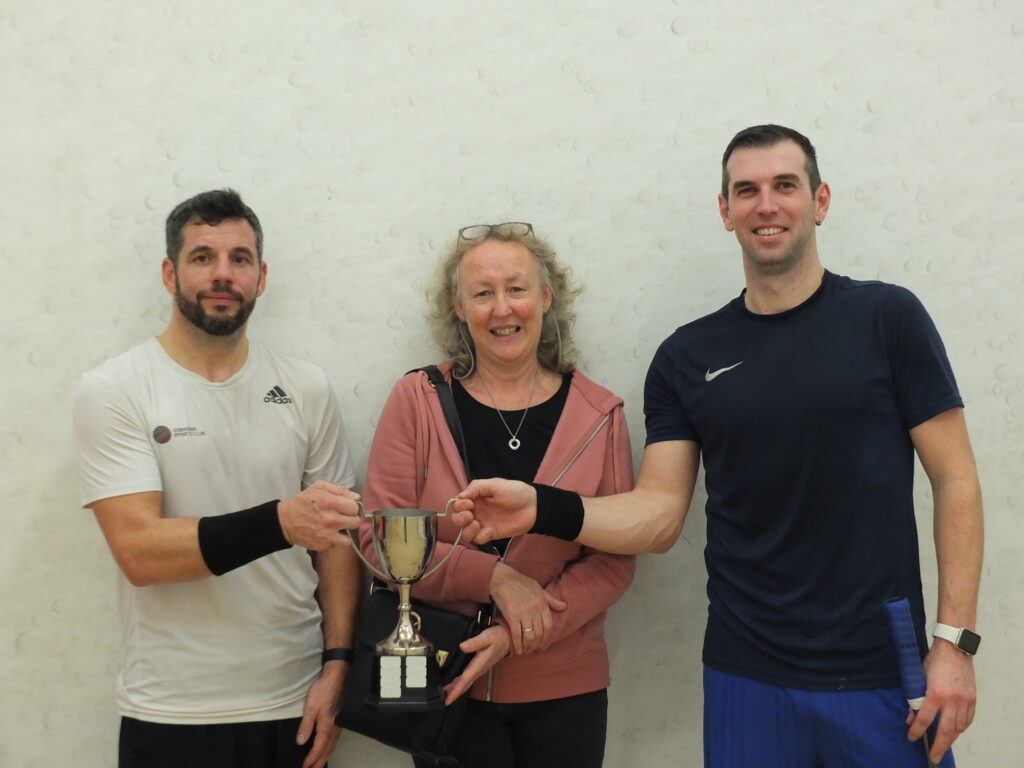 The afternoon proved to be very enjoyable with some close games. It was played as a round robin with the final round settling the places. Peter Capp and Dan Hand were unbeaten prior to the final round as were Stephen and Alex Axford. They played a close game with Capp and Hand winning 3-1.
The 3rd/4th playoff saw Richard Mabbitt and Tyrone Spence beat Dave Merrill and John Stevens.
Our pictures shows Angie Simms presenrting the winners with the Chris Simms Cup and the losing finalists with the Pete Hilliard Cup.
The proceeds of £130 will be donated to the Keech Hospice in memory of Chris and Pete.