Amir Jafri is the new Luton and Dunstable Squash Club (LDSC) champion this year after beating Sean Davies 3-2 in an exciting and closely fought match.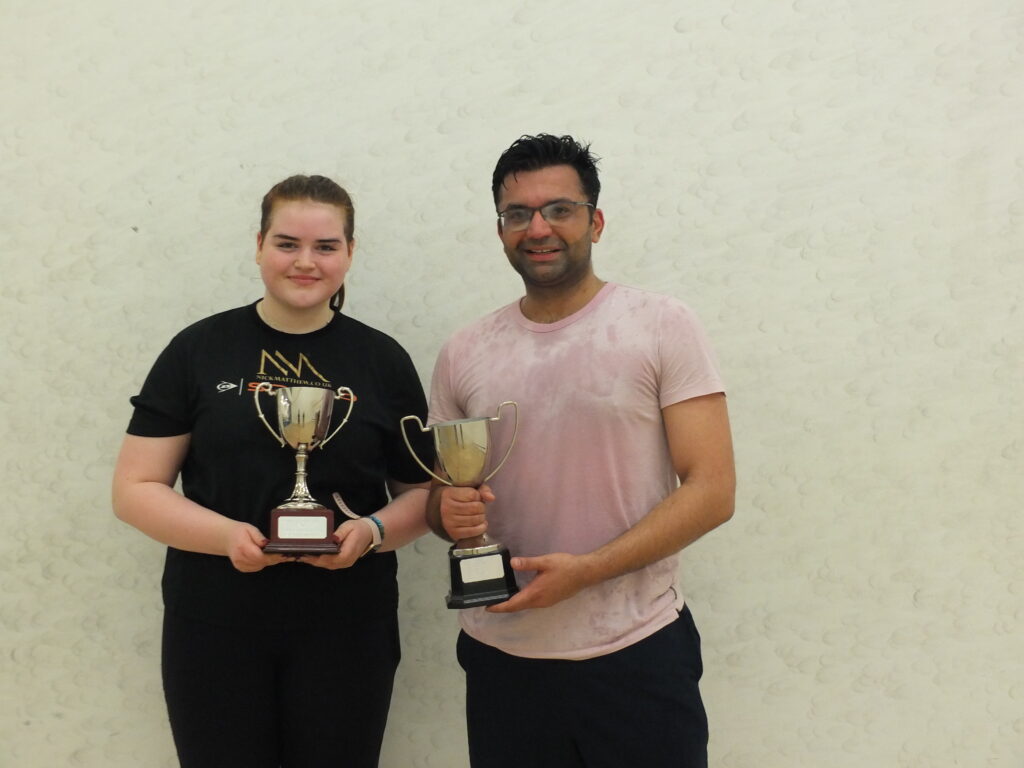 The players were split into two groups, with the winner of each group – Amir and Sean – taking on each other for the championship trophy.
Lily Main beat Dave McCorquodale to bag the B trophy and Anwar Tambe saw off Adam Zia to take 7th place.